We all have wondered by good things happen to bad people, but Stephen Post has revealed in his new book, Why Good Things Happen to Good People, the science supporting the benefits of being good.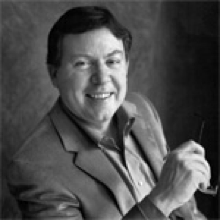 Stephen is the head of the Institute for Research on Unlimited Love, an organization dedicating to advancing research connected to love. Stephen outlines, several ways to give in your life including, Celebration, Generativity, Forgiveness, Courage, Humor, Respect, Compassion, Loyalty, Listening and Creativity. Stephen has used this platform of good to look at the connection between being good and being healthy.
Celebration, as defined in the book, is an acknowledgement of shared joy that positively affects people around us, and reflects gratitude. Celebration is understood as a giving action, which can be practiced and enhanced.
This virtue can take the form of gratitude and nurtured daily through rituals and actions.
Everyone has something to celebrate in their lives, no matter how clouded they are from the challenges of life. Celebration ultimately is a choice to perceive the events of your life and the world, in an empowering way. Too often we overlook the actions, events and people in our life that add beauty, joy and wonder.
There are many ways to celebrate our life, one of the easiest I can recommend – which takes very little time – is to write down beautiful quotes that remind you of the magnificence of life. The prominent psychologist, Abraham Maslow (who developed the hierarch of needs) reflected on the importance of gratitude saying we must,
appreciate again and again freshly and naively, the basic goods of life with awe, pleasure, wonder and even ecstasy. -Abraham Maslow
I have developed the ritual of writing down and reflecting daily on a least one thing in my life I am grateful for. At first, I found this process easy to do, but it did not have the emotional impact I was hoping or expecting. However, as I have continued to practice this daily, I now look forward to and get excited about this simple reflective process. I needed to overcome the inertia of my current state of awareness, to connect the events of my life with a feeling of deep gratitude.
The big question is how do we celebrate in healthy ways?
We must learn to Celebrate Good times and the Bad.
Here are 5 simple ways to celebrate your life:
Take time to write an email to a family member to thank them for the help they have given you.
Call someone you haven't spoken to in years and let them know how they have influenced your life.
Write down a list of ten characteristics you believe are your strongest.
Make celebration a ritual: choose at least one day a week, to do something you know makes you feel celebrated.
Nurture through Nature: make time each week to get out into the green and reconnect with Nature.
Hike, Bike or Walk!
Make a gratitude list. Here is a list I made over the past week of things I was grateful for in my life:
Consistency with my goals setting
Having a loving partner who always supports me.
Taking the time Daily to Exercise
Educating students
The Blazing sunsets in front of my house
What is your gratitude list?
You can follow any responses to this entry through the RSS 2.0 feed. Trackback from your own site.